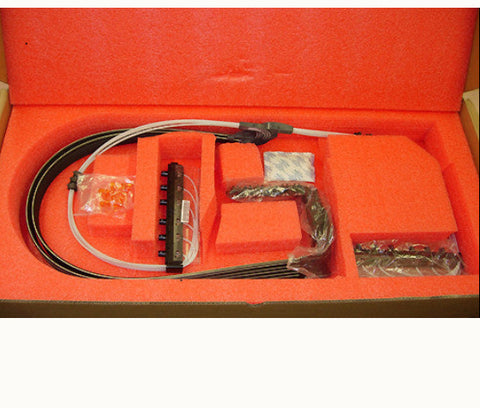 Q6719-67001 Designjet Z3200 44" size Ink Tube System
HP Designjet Z3200 44" size Ink Tube System

Condition: Refurbished, Live-tested

Warranty: 12 months
Q6718-67002
STOP! If your printer is showing the message "printhead replacement incomplete. Please restart it" and you suspect the problem is with the ink tube system, try

 

this easy-to-install seal kit

 

first.
Ink tube system that connects the ink supply station to the print heads in the carriage. It runs the length of the plotter and moves with the carriage. This tube kit is for the 44" print width printer. This is a refurbished assembly and includes a reusable ink priming tool. 1 year warranty.


Designjet Z3200 tube system, refurbished
---
We Also Recommend
---
Q6719-67001 Designjet Z3200 44" size Ink Tube System