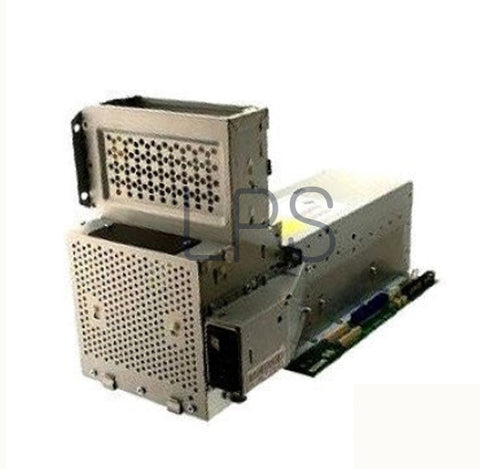 Designjet T610, T1100 24" Main PCA & Power Supply Q6683-60192
Designjet T610, T1100 Main PCA (Logic Board) & Power Supply - 24" Plotters
Condition: Refurbished, NEW fan installed in PSU, Live-tested
Warranty: 12 months
Q6683-60192
Q6683-67024
This part is the complete power supply and main logic board for the 24" version of the Designjet T610 and T1100 series plotters. The formatter board plugs into this unit. This is a live-tested refurbished unit. Includes 1 year warranty.
System errors related to the main PCA and power supply:
Error 01.0:YZ

Error 02.1:YZ (primary cause: faulty carriage PCA)

Error 03:10

Error 08:11 (primary cause: faulty formatter OR pinched ribbon cable for control panel)
---
We Also Recommend
---
Always reliable
Parts from LPS are always reliable. I repair Designjet printers for a living and rely on LPS for many parts that HP no longer supplies. Needed this EMOD to fix a 02.1:10 error on a T1100, which surprisingly was NOT the carriage PCA or trailing cable.