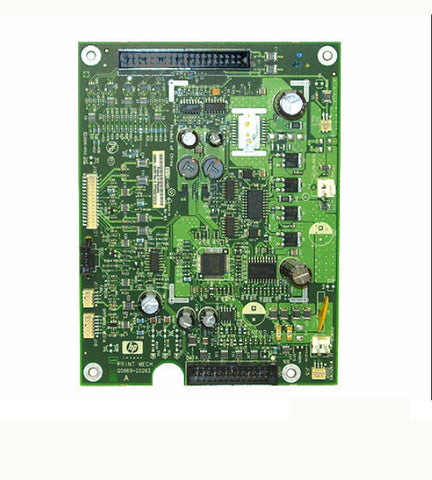 HP Designjet Z3100 Print Mechanism PCA Q6675-60018
HP Designjet Print Mechanism Board

NOTE: The printer's hard drive is paired to the printmech PCA. If you replace the printmech PCA, you must also install a new, un-paired hard drive. 
Condition: Refurbished
Warranty: 12 months



Q6675-67801, Q6675-60018, Q5669-60666, Q5669-60682
Print mechanism PC board - Controls the function of the print mechanism - For the Designjet photo printer series Replacement part for 24" and 44" Designjet plotters.

This is a fully tested and guaranteed refurbished part.

Designjet Z3100 Printer Mechanism Board replacement part Q5669-60666
---
We Also Recommend
---
Excellent and patient service!
Bob and Tim hung in with me for a long and arduous search (during quarrantine)
for the error code culprit. We Found It! The print mech board. Printer is up and running again. LPS was instrumental with both advice and their videos in helping me resurrect a Z3100. World class!. ~TEU
Z3100 Print Mechanism Board
As advertised, not needed and returned.