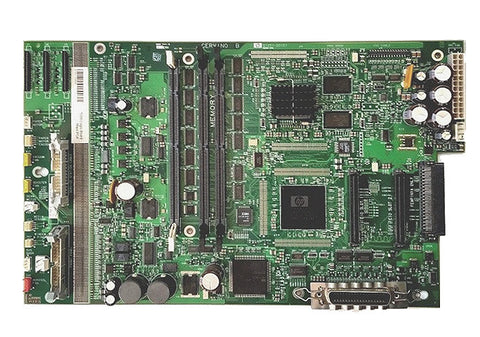 Designjet 5500 Logic Board (Main PCA) Q1251-60030, Q1251-60233
HP Designjet 5500 Main Logic Board (Main PCA)
Condition: Refurbished, Live-tested
Warranty: 12 months
Q1251-69269, Q1251-60233, Q1251-60151
This is the main logic and control board for the plotter. The same board is used in all varieties of the Designjet 5500.

This is a professionally refurbished/tested/guaranteed part. Equal to new in every respect except the price. Includes 1-Year warranty. 
System errors related to the main PCA: 
Error 010023
Error 0B0000
Error 0B0001
Error 0B0003
Error 0B000X
Error 0B000C
Error 0B000D
---
We Also Recommend
---
Designjet 5500 Logic Board (Main PCA) Q1251-60030, Q1251-60233
On time
The PCA came one day early and it worked!
Works well and was the right part
Please with their service
I was having problems with my customer's plotter. With the help of LPS Computers I was able to get the right parts and make the plotter function again.