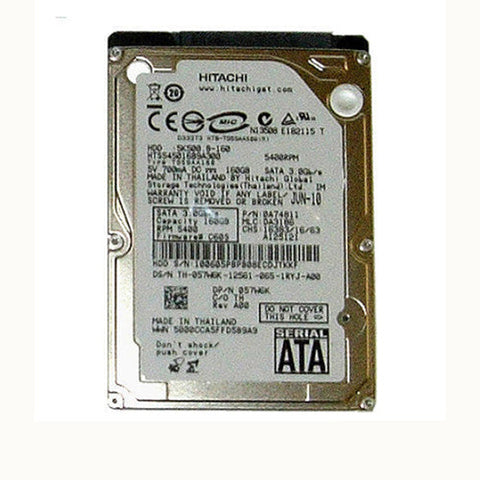 Designjet T610 Hard Disk Drive HDD Lifetime Warranty Q6711-60024
HP Designjet T610 Hard Disk Drive
Q6711-60024
This is the upgrade replacement SATA hard disk drive for the Designjet T610 plotters.  This is the Hitachi SATA HDD intended for the Formatter board that mounts the SATA style hard disk.  The HDD is pre-loaded with 
firmware revision TAJ6_9.0.1.1. This HDD will work with any version of the Designjet T610 (including PostScript). 
Easy installation. The only tool need to mount the HDD on the formatter is a Philips screwdriver.
After installation, the Firmware will automatically adapt to the plotter, taking on its ID.
This part has a lifetime guarantee. FREE Shipping.
Error codes related to the HDD:
Order Complete Designjet T610 Formatter and Hard Disk Drive
---
We Also Recommend
---