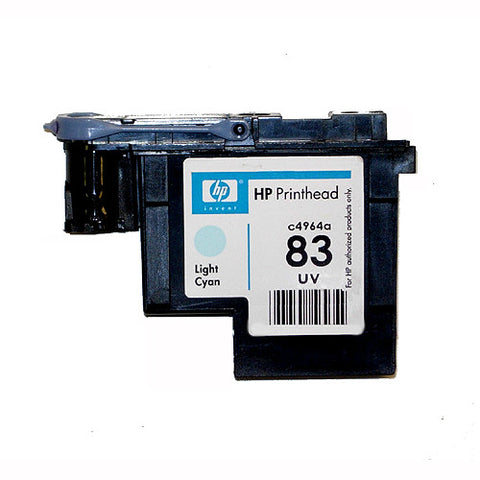 HP 83 Designjet 5000 5500 UV Light Cyan Print Head C4964A-R
Designjet 5000, 5500 UV Light Cyan Print Head, Restored
HP 83 C4964A-R
IF YOU HAVE RECURRING PRINTHEAD FAILURES DUE TO INK STARVATION, THE SOURCE OF THE PROBLEM IS LIKELY THE INK TUBE SYSTEM. PRINTHEADS DAMAGED DUE TO INK STARVATION ARE NOT COVERED UNDER WARRANTY. 

Designjet 5000 and 5500 UV Light Cyan print head. This print head has been professionally purged of old ink, nozzles cleansed from the inside out, refilled with new OEM ink, dynamically tested, sealed and packaged. The print head is guaranteed to have at least 99% of the nozzles firing and 100% print quality. The printer holds 20% of the nozzles in reserve, and maps and retires the faulty nozzles, so the output is perfect. 1-Year guarantee. Free shipping!


---
We Also Recommend
---
You guys are the best. Great customer service
Ordered a few items as our printer gave us HUGE issues
Their response both via email and on the phone for service help and tech support was great.
Printer was up and running again in only a day.
Thank you!!
HP 5500 Saviors!
LPS ha helped me keep my ancient HP5500 going and going. From supplies to phone help. They're great.