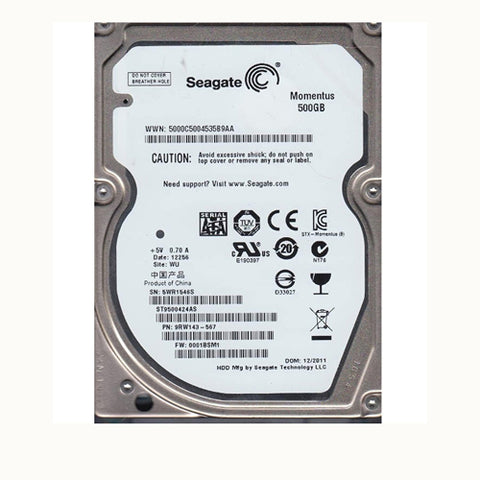 Designjet T790, T795, T1300 New 500GB Hard Disk Drive & Firmware Lifetime Warranty
NEW HP Designjet T790, T795, T1300 New SATA Hard Disk Drive with Firmware
CR650-67001
This is the HDD that mounts on the formatter board for use in all variants of the Designjet T790 and T1300 (including PostScript and T795).  The formatter board is not included.  The HDD has virgin firmware preloaded and is not yet passworded by a plotter. Instructions included.
CR647-67030
Lifetime Warranty - replace or refund
Free Same Day Shipping
Free Expert Technical Support 
System error codes related to the HDD:
USE THE TABLE BELOW TO FURTHER DIAGNOSE THE PROBLEM
---
We Also Recommend
---
They know what they are doing!
Have an HP T795 plotter that was giving us a generic error, the worst kind to fix. Talked to Tim about it and he suggested the hard drive was probably the culprit. Had the part the next day and we were up and running in an hour.
Great job.
Parts were shipped and received on schedule. Parts were well packaged. No issues. We will order from Designjet again.
HP Designjet T790, T1300 New 500GB Hard Disk Drive & Firmware Lifetime Warranty CR650-67001
Tim provided step by step expert advice.
Solves the 08:10 error
If your T790/T1300 takes a lonnnng time to start up only to give a 08:10 error, it's the hard drive. One thing of note; the firmware on the included thumbdrive is not the latest. This is by design, but once the printer is up and running, you'll want to update the firmware to the latest version.