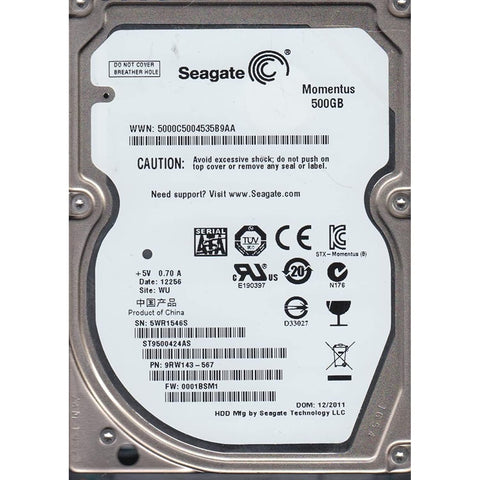 HP Designjet T1200, T770 New 500gb Hard Disk Drive HDD Replacement/Upgrade with Firmware CH538-67007
Designjet T770, T1200 New 500GB SATA Hard Disk Drive
CH538-67078 replaces CH538-67007, CH538 67004, CQ
305-60023
New 500gb upgrade Hard Disk Drive that contains the plotter firmware and stores jobs to be processed and printed. This HDD has virgin firmware installed and will work perfectly with the Designjet T770, T1200 and T1200PS.  
Lifetime

 Warranty

Free Same Day Shipping

Free Live Technical Support
System errors related to the HDD:
---
We Also Recommend
---
CH538-67007 Designjet T1200, T770 SATA Hard Disk Drive with FIRMWARE (USB)
Great deal
Product arrived quickly. Installed quickly. Printer works perfectly now.
Firmware won't load
Installed drive and get the message to load firmware. Inserted thumb drive and followed promots but got message firmware file not valid. Maybe you could send another thumb drive?