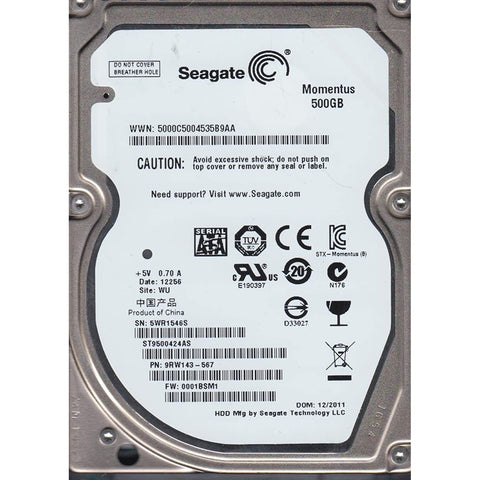 HP Designjet Z5200 500GB Hard Disk Drive HDD Lifetime Warranty
NEW Designjet Z5200 500GB Hard Disk Drive
CQ113–67013, CQ
113-67025
This is the replacement/upgrade HDD for the HP Designjet Z5200 plotters.  The hard disk drive has virgin (not yet passworded by a plotter) firmware preloaded and is ready for installation on the formatter board.
Firmware revision: TR8-AC_12.0.0.3
---
We Also Recommend
---
Designjet Z5200 HDD
Great delivery time--approximately 2 business days. Easy to install, and worked from the first reboot. Saved $1800 by doing this on my own instead of paying HP techs to come out.
Designjet Z5200 Hard Disk Drive CQ113–67013, CQ113-67017
Worked like a charm
LED 1 of 3 on the formatter of a Z5200 kept blinking, indicating the hard drive. It took 10 minutes to swap it out, and the printer was back up and running.
LPS Computer
Great buying experience; I had multiple issues and they worked with me to resolve them. Pricing was fair and they stand behind their products. Difficult to get parts at a reasonable price with great customer service.