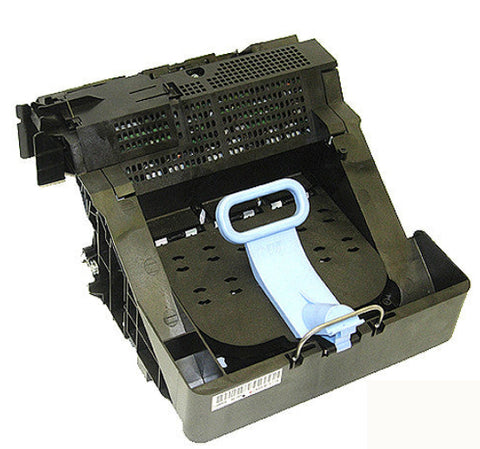 HP Designjet Z5200 Carriage REFURBISHED CQ113-67010 CQ113-67021
HP Designjet Z5200 Carriage REFURBISHED
CQ113-67010 CQ113-67021

Condition: Refurbished, Live-tested
Warranty: 12 months
The replacement procedure for this part is found on page 244 of the service manual --available here.
Designjet Z5200 carriage with carriage PCA, line sensor, and color sensor. Refurbished and live-tested replacement part for Designjet Z5200 plotters. Does not include trailing cable. 
The carriage is the part that carries the print heads, connects to the ink tube system and the trailing cable.  This part is the direct replacement carriage for the HP Designjet Z2100 24" and 44" models.
This is the complete carriage assembly including carriage PCA, color sensor, line sensor, and encoder sensor.  It is ready to install. Fully refurbished and tested for functionality. 
The carriage has a 12 month warranty.
System error codes related to the carriage:
HP Designjet Z5200 carriage
---
We Also Recommend
---
CQ113-67010 Designjet Z5200 Carriage REFURBISHED