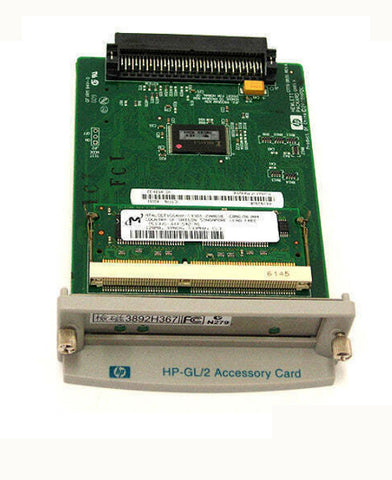 HP Designjet 510 HPGL/2 Formatter Card CH336-67001
Hewlett-Packard Designjet 510 HPGL/2 Formatter Card

Condition: Refurbished, Live-tested
Warranty: 12 months
CH336-67001

Get the maximum performance from you Designjet 510.
This card is necessary for the Designjet 510 to use Hewlett-Packard Graphics Language 2 (HPGL/2). The card also has 16MB of ram built in and an additional 264MB SIM in the memory slot for a total of 280MB increased memory. This part works with the 24" and the 42" versions of the Designjet 510.
This is a fully tested and guaranteed refurbished part. This part works ONLY with the Designjet 510.

System errors related to the HPGL/2 Card:
Error 71:04

Error 71:06

Error 79:04
1 year unconditional warranty.
HPGL/2 card & 264MB RAM
---
We Also Recommend
---
CH336-67001 Designjet 510 HPGL/2 Formatter Card
5/5
CH336-67001 Designjet 510 HPGL/2 Formatter Card