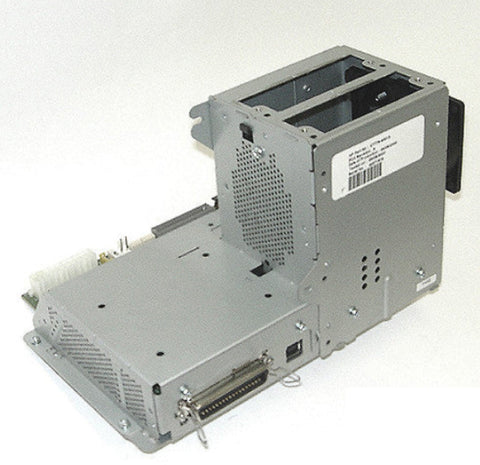 HP Designjet 800 Electronics Module 42" Plotters C7779-60144
HP Designjet 800 Electronics Module
Condition: Refurbished, Live-tested
Warranty: 12 months
The replacement procedure for this part is found in section 8-24 of the service manual --available here.
Designjet 800 Electronics module, includes Main PCA and cooling fan. Solves System Error 01:10.
This is a professionally refurbished/tested/guaranteed electronics module.
1 year warranty.
THIS EMOD IS CONFIGURED FOR THE DESIGNJET 800 42" PLOTTER ONLY.
Click here for other models:
Designjet 800 Electronics Module 42"
Errors related to the Designjet 800 42" Electronics Module:
System error 01:10
System error 01:11
System error 01:13
System error 64:04
C7779-60263, C7779-69263, C7779-60259, C7779-60048, C7779-69144
---
We Also Recommend
---
Works Perfectly !!
Item was shipped promptly and worked perfectly. Thanks to a suggestion from the team at LPS Computer, after installing the new module, I selected the option to copy the eeprom from the new electronics to the ISS instead of the other way around in order to upgrade my plotter to a PostScript electronics module instead of the original non-PostScript electronics that was in the plotter and was non-functioning. I now have a working PostScript plotter. Great service from this company !!
C7779-60144-D Designjet 800 Electronics Module 42 Inch Plotters
Great customer support and excellent product.
I´m very happy i ordered the electronics module for my HP 800, after a few other parts i needed its working great. I live in Mexico and the shipping was fast and delivered in time and in great shape.
Designjet - Great Product and Pricing
Fast Shipping. Great Product and Pricing