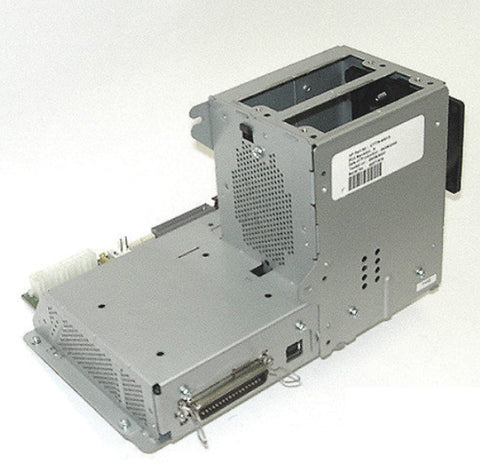 C7779-60144 Designjet 500 Electronics Module 24 Inch Plotters
HP Designjet 500 Electronics Module
Condition: Refurbished, Live-tested
Warranty: 12 months
The replacement procedure for this part is found in section 8-24 of the service manual --available here.
Designjet 500 Electronics module, includes Main PCA and cooling fan. Solves System Error 01:10.
Errors related to the Designjet 500 24" Electronics Module:
System error 01:10
System error 01:11
System error 01:13
System error 64:04
This is a professionally refurbished/tested/guaranteed electronics module. Equal to new in every respect.
1 year warranty.
THIS EMOD IS CONFIGURED FOR THE DESIGNJET 500 24" PLOTTER ONLY.
Click here for other models:
Designjet 800 42"
Designjet 500 Electronics Module 24"
C7779-60263, C7779-69263, C7769-60013, C7779-69144
---
We Also Recommend
---
Designjet 500 parts
Great Customer service
Pricey, Some parts are more costly that other suppliers
Part Service
Good people to deal with, fast service, thanks.
Correct
Just what was needed and on time
Prompt service
This electronics module worked fine and was easy to install. The trailing cable given its age and connection was a problem but was easily replaced. The installation required re-calibrating the print heads. Had I known this I would have ordered the new design syringe.
Another quality part
I repair HP Designjets for a living and rely on LPS Computer for a lot of parts to older printers. They're are reliably consistent in their quality and customer service.