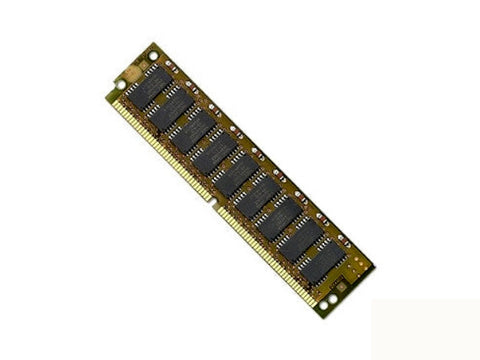 HP Designjet 1050C / 1055CM Memory 64mb C6074-60005
Hewlett-Packard Designjet 1050C, 1055CM 64mb Memory SIMM
Condition: Refurbished, Live-tested
Warranty: 12 months
64mb SIMM upgrade or replacement memory for the original Designjet 1055CM & 1050C series (not Plus).
This is a fully tested used part. Guaranteed for 1 year.
Designjet 1050C 1055CM Memory 64mb
System errors related to the memory SIMM:
---
We Also Recommend
---
HP1050c Plus Designjet DIMM replacement
At our business, we rely on an outdated but amazing HP1050c Plus Designjet Printer, which had developed a problem with inability to get out of self-test/initializing/reload paper. We tried the usual replacement of print heads and cartridges, and so forth, to no avail. We even cleaned the carriage underside where the paper detection and alignment UV and white light sources are, at Designjet's suggestion, and it did improve the situation. The logic board had already been replaced. Replacement DIMMs (64MB and 128MB) were supplied by Designjet Store, and that fixed the problem. We had acquired the printer 17 years ago, used, and had never before replaced the DIMMs. The symptoms were as one might expect from failing memory - the machine would work briefly, but then "forget", and had to be rebooted multiple times before it would print again, then the process repeated. Many thanks and our appreciation go to our supplier, the Designjet Store. It is only by their expeditious support which has allowed us to continue use of this good old large format printer.