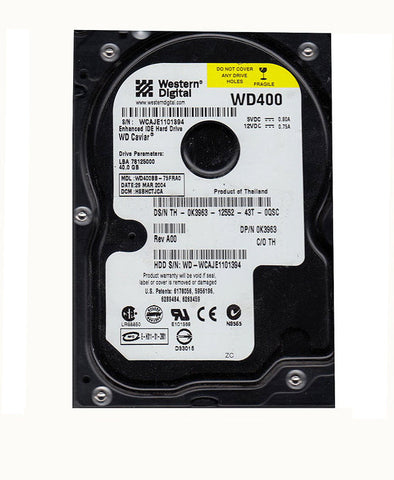 Designjet 5000PS HDD Hard Disk Drive C6091-69268
HP Designjet 5000PS PostScript Hard Disk Drive
C6091-69268 / C6091-60268
This is the replacement Internal Hard Disk Drive for the Designjet 5000PS. It contains software, firmware, settings and allows queuing and nesting. This is the 40GB HDD preloaded with HP software for running the plotter and communicating with computers via Ethernet or parallel or serial cables.

Lifetime Warranty.
System errors related to the HDD:
Error 1f500XX Boot Fail (May also be caused by a failing power supply unit)
---
We Also Recommend
---
Worked like a champ
HD worked perfectly in my situation. But be aware, the power supply is often the cause of a disk failure message. Chances are if you've never replaced the HD, you should replace both it and the power supply.