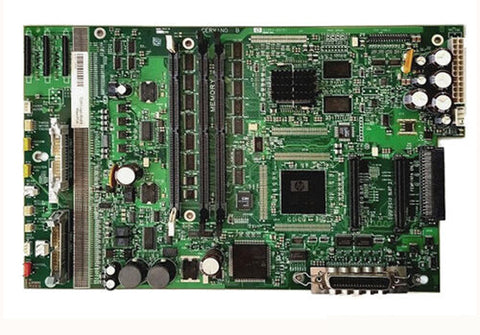 HP Designjet 5000 Logic Board Main PCA C6090-60012
HP Designjet 5000 Main Logic Board (Main PCA)
C6090-60012 replaces C6096-60100
Condition: Refurbished, Live-tested
Warranty: 12 months
This is the main logic and control board for the plotter. The same board is used in all varieties of the Designjet 5000. The firmware and boot ROM varies between the PostScript and UV models.

This is a professionally refurbished/tested/guaranteed part. Equal to new in every respect except the price. Includes 1-Year warranty. 

System errors related to the main PCA: 
Error 010023
Error 0B0000
Error 0B0001
Error 0B0003
Error 0B000X
Error 0B000C
Error 0B000D
---
We Also Recommend
---
C6090-60012 Designjet 5000 Logic Board
Installed the board and it worked perfectly.