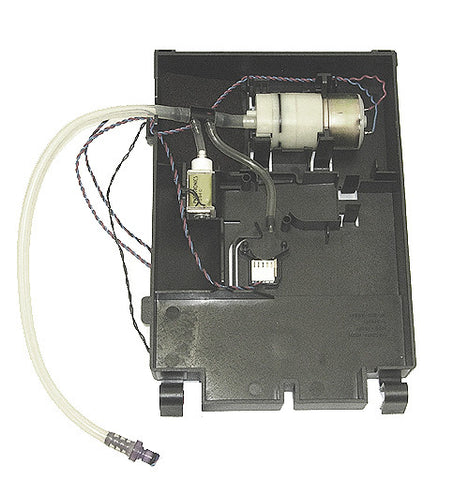 HP Designjet 1050C 1055CM Air Pressure System (APS) C6072-60387, C6072-60016
Condition: Refurbished, Live-tested
Warranty: 12 months
HP Designjet 1050C, 1055CM Air Pressure System (APS)
C6074-60387 replaces C6072-60016
The replacement procedure for this part is found in section 8-20 of the service manual --available here.

Air Pressure System APS - Includes pump, valve, pressure sensor, and APS housing. This component is for 1050c, 1055cm, Plus and non-Plus models. This is a fully tested and guaranteed refurbished part. Includes 1 year warranty.
System errors related to the APS:
Error 0A0000
Error 0A0010
Error 0A0020
Error 0A0040
Error 0B0002
Error 0B0004
Error 0B0005
Error 0B000B
---
We Also Recommend
---
Excellent Product
The product fits perfectly as direct replacement and installation is simple. Would buy from this manufacturer again.