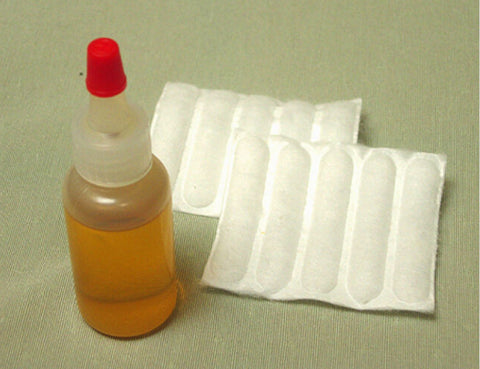 Oil for Carriage Rail
Universal HP Designjet Lubricating Oil for Carriage Rails

0.5 oz bottle of synthetic oil tailored for HP Designjet carriage rails. This is a non-evaporating oil. It is recommended you wipe down your carriage rail(s) every 4-6 months, depending on your environment. This is to keep paper dust and and other particulates off your carriage rail, and to ensure smooth, uniform motion of the carriage, providing maximum precision for your HP Designjet printer. 
For instructions on how to use, see video: https://youtu.be/X6hywdtYDBQ?t=18m33s
---
We Also Recommend
---
DesignJet rail oil
The size bottle fits securely in my tool bag.
carriage rail oil
I always like to have it on hand when I make a service call.
Oil for Carriage Rail, Service Station, Replacement belt kit, Belt tensioner, Youtube videos
Gentelmen:
You are providing excellent services to designjet owners. The parts and other products I bought from you are of the highest quality. You do well what you do. Congratulations.