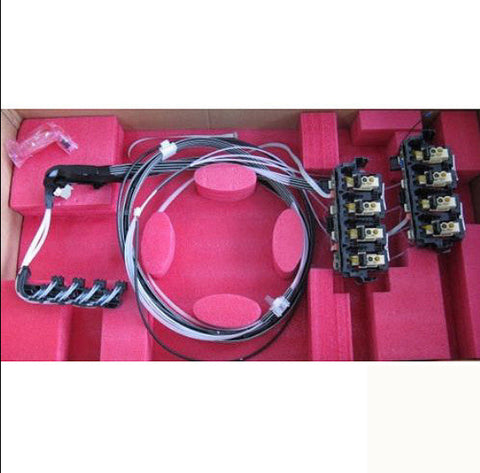 LPS REBUILD SERVICE for CH956-67040 Latex L25500 Ink Tube System 60"
HP Latex L25500 60" Ink Tube System Rebuild and Upgrade Service
CH956-67040
THIS IS NOT A STOCKED PRODUCT. YOU SEND IN YOUR TUBE SYSTEM, WE REBUILD IT AND SEND IT BACK TO YOU. AVERAGE TURNAROUND TIME IS 1 BUSINESS DAY. 
PLEASE CALL 800 959 1575 for more details.
HP Latex L25500 Ink Tube System rebuild and upgrade service. We rebuild your tube system with all 40 seals upgraded to silicone, new printhead ports and check valves. Leak-tested to 3x normal operating pressure.
OEM tube seals oxidize, crack, and leak over time. LPS upgraded tube systems have LPS-designed seals installed with an expected lifespan of at least 10 years.


Ink tubes are chemically cleaned, flushed with pure water, and dried with particle free air
All buna seals replaced with  long-life silicon seals
All print head ports and check valves replaced with new parts (LPS design)
Includes purgers for ink tube priming
Free UPS Ground return shipping (USA only)
1 year replacement warranty
Note: The return ink tube systems must be complete with no missing parts. Tube systems that have been disassembled/broken apart may not be reparable. There are no repairs that can be made without special tooling, correct procedures, and new parts.
---
We Also Recommend
---