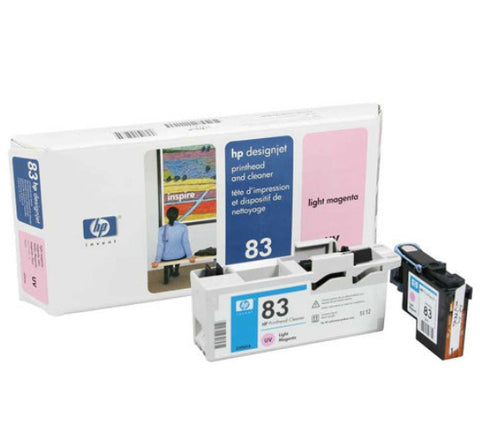 HP 83 Designjet 5000 5500 UV Light Magenta Print Head & Cleaner C4965A New OEM
Designjet 5000, 5500 UV Light Magenta Print Head & Cleaner, New HP OEM
HP 83 C4965A
IF YOU HAVE RECURRING PRINTHEAD FAILURES DUE TO INK STARVATION, THE SOURCE OF THE PROBLEM IS LIKELY THE INK TUBE SYSTEM. PRINTHEADS DAMAGED DUE TO INK STARVATION ARE NOT COVERED UNDER WARRANTY. 

Designjet 5000 and 5500 UV Light Magenta print head. This print head HP warranty has expired. LPS has a 90 day guarantee. 
Free shipping!

Note: An ink tube purging tool included with the print head to be sure there is no air in ink tubes prior to print head installation. The warranty is void if print heads are returned with air in them.
---
We Also Recommend
---